Justin Pippins Promoted to Shipping/Receiving Coordinator at Robroy Industries Raceway Division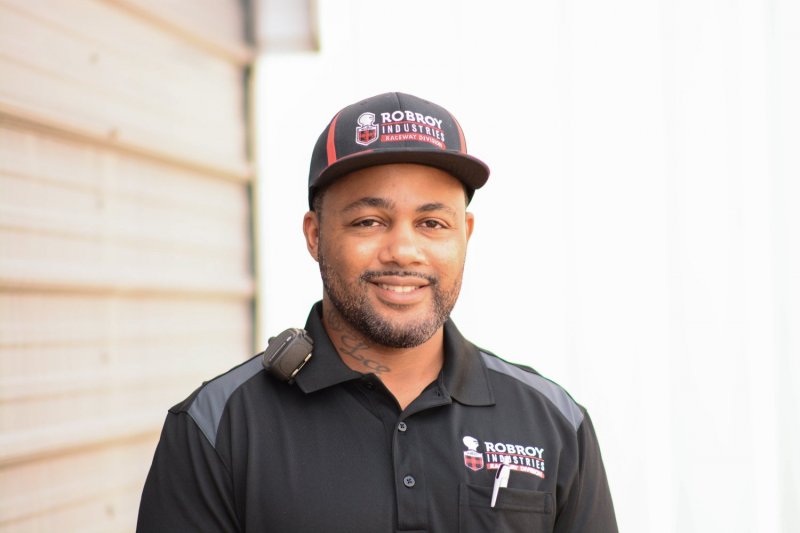 Gilmer, TX – Robroy Industries announced Justin Pippins, Operator, has been promoted to Shipping/Receiving Coordinator. Justin started with Robroy Industries in November of 2016 as a Conduit Operator on the Bond line. Prior to joining the Robroy team, Justin worked as a Federal Railroad Administration certified Locomotive Engineer.
"I have been very impressed with the opportunities associates have to sharpen their skills and develop at Robroy," states Justin. "Being stagnant is not an option here, and I'm excited to accept the challenge of a new role with additional responsibilities."
In his new role, Justin will be responsible for the control and coordination of shipping, receiving and storage of inventory.
Robroy Industries Raceway Division Shipping/Receiving Supervisor Tami Leathers states "We are excited to have Justin on our team. He will be an asset to the day to day operations. His willingness to learn will help him in his Robroy Journey."
About Robroy Industries Raceway Division: Robroy Industries is a manufacturer of electrical products and has been in one-family ownership for over 110 years.  The Raceway Division manufactures a complete line of PVC Coated Conduit, Fittings, and Accessories for use in corrosive environments.  Manufactured in the U.S.A., ISO 9001-certified, the PVC coated line complies with all standards mandated by UL 6, NEMA RN-1, ANSI C80.1, IP69, UL 1203 and ETL PVC-001.  For more information, visit: www.robroy.com