Justin Pippins Promoted to Operations Supervisor at Robroy Industries Raceway Division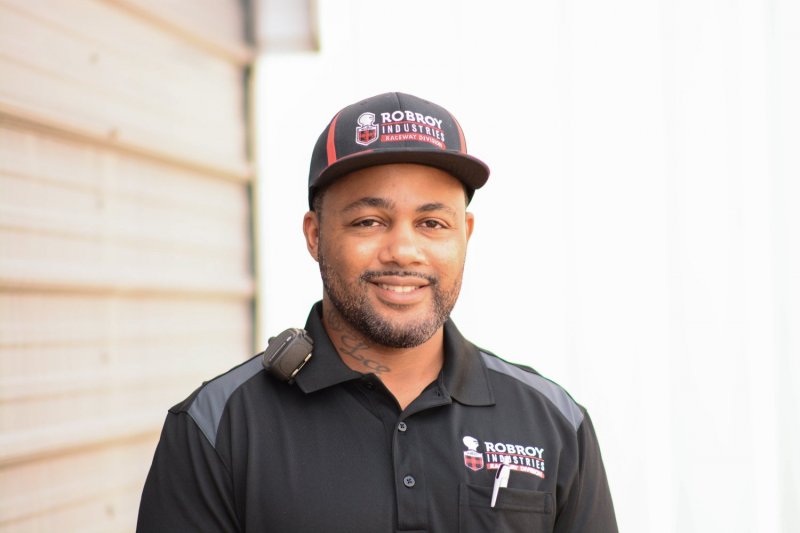 Gilmer, TX – Robroy Industries announced Justin Pippins, Shipping/Receiving Coordinator, has been promoted to Operations Supervisor. Justin started with Robroy Industries in November of 2016 as a Conduit Operator on the Bond line, and was promoted in May of 2019 to Shipping/Receiving Coordinator. Prior to joining the Robroy team, Justin worked as a Federal Railroad Administration certified Locomotive Engineer.
When asked what inspired him to continue his career path with Robroy Industries, Justin states, "The atmosphere and culture of continuous improvement while always looking for growth opportunities. Robroy embraces and promotes thinking outside the box."
In his new role, Justin will be responsible for providing leadership and direct supervision of production associates engaged in manufacturing and processing products to meet customer needs while ensuring the safety, quality, and productivity targets are reached consistently.
Robroy Industries Raceway Division Plant Manager, Chris Burbick, states "I am excited to have Justin join the supervisory team at Robroy.  His experience and leadership from working on the shop floor as a Production Associate and as a Shipping Coordinator, along with his enthusiasm for Robroy, will serve him well as we look to move our production to the next level in 2021."
About Robroy Industries Raceway Division: Robroy Industries is a family-owned manufacturer of electrical products with a history of leadership in conduit and corrosion resistance for over 115 years. The Raceway Division manufactures a complete line of PVC Coated Conduit, Fittings, and Accessories for use in corrosive environments; Stainless Steel Conduit, Fittings and Accessories for corrosive environments with a need for hygienic design; and a Sanitary Support platform designed for use with electrical and mechanical infrastructure. Headquartered in the U.S.A., ISO 9001-certified, the PVC coated line complies with UL 6, NEMA RN-1, C80.1, IEC IP69, UL 1203 and ETL PVC-001 standards. The stainless steel line complies with industry electrical safety, environmental, and hygienic standards like UL, NSF, and IEC IP69. For more information, visit: www.robroy.com