Stahlin®, a Robroy Industries® Brand, Announces New Reps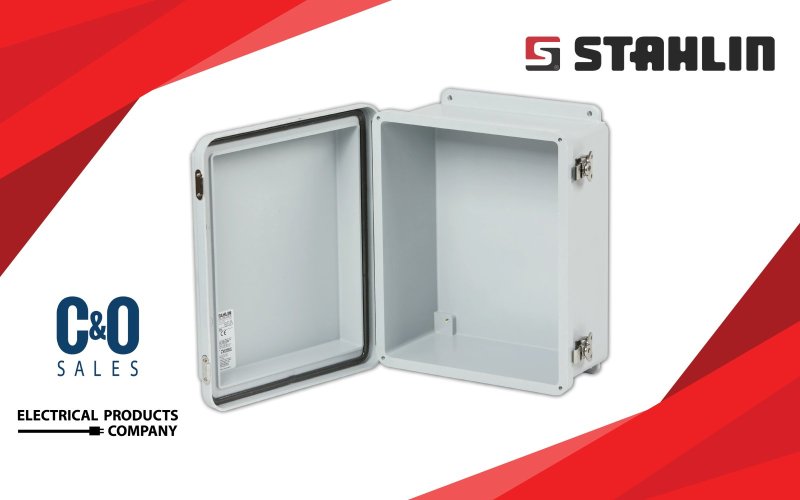 Belding, Michigan – Stahlin®, a Robroy Industries® brand, announces the addition of two agencies that will represent their line of high-performing non-metallic electrical and industrial enclosures, effective Tuesday, July 5th.
C&O Sales, based in Overland Park, Kansas, has been in the electric sales business since 1965. Led by president of sales Terry King, their mission is to offer the best in customer service, product knowledge, and transparent business practices for the electrical and lighting communities. C&O Sales will represent Stahlin® in all of Kansas and in over a dozen counties in West Missouri.
Electrical Products Company has been a trusted rep agency for over 60 years, following the mantra of quality people representing quality products that conform to the highest customer expectations. Located in Omaha, Nebraska, and led by company president Mike Ward, Electrical Products Company will represent Stahlin® in all of Iowa; all of Nebraska, excluding Kimball, Banner, Scotts Bluff, and Sioux counties; and the county of Rock Island in Illinois.
Stahlin® National Sales Manager Scott Thompson shared, "We couldn't be more eager to begin our partnership with C&O Sales and Electrical Products Company. Through this joint venture, we will continue our mission to grow our brand and achieve success through operational excellence, unsurpassed customer service, and maximum product performance, for which Stahlin® has become known."
About Stahlin®:
Throughout nearly 60 years, innovation and proven quality have enabled Stahlin® to lead the electrical products industry in designing, engineering and manufacturing world-class fiberglass, polycarbonate, and PVC electrical and instrumentation enclosures for diverse interior and exterior applications.
Stahlin® provides the marketplace's most extensive in-stock and customized line of non-metallic enclosures and accessories, balancing appealing aesthetics with stringent physical property performance standards including NEMA 4X, NEMA 6P, IEC IP66 and IEC IP68 integrity. As a proud U.S. manufacturer, we are the primary source producer of all our own enclosure components.
For more information, visit www.stahlin.com.