Belding Robotics Team Honors Robroy Enclosures Division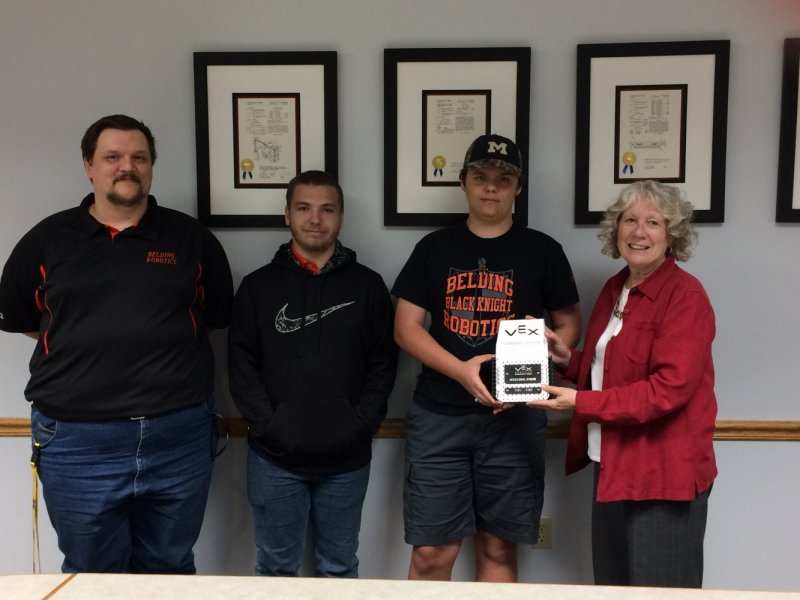 Belding High School Robotics has competed against High Schools nationwide for the past 10 years in the For Inspiration and Recognition of Science and Technology (FIRST) robotic competition. Earlier this month, Belding High School Robotics presented Robroy Enclosures with the 2017-2018 Outstanding Sponsor award.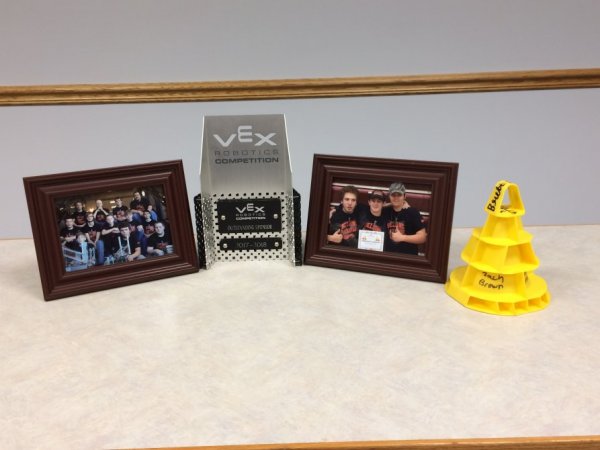 Robroy Enclosures has continuously sponsored the Robotics Club for the past 10 years. Coach William Doty stated "The team could not have been able to compete at this level without the support of Robroy Enclosures over the past 10 years. We consider ourselves very lucky to have Robroy Enclosures in our backyard because they are a constant reminder to our kids that there are good jobs available, even in small towns…" Robroy is proud to continue sponsoring the Robotics club and nurturing STEM education.