Robroy Industries Headquarter Associates give back to East End Cooperative Ministry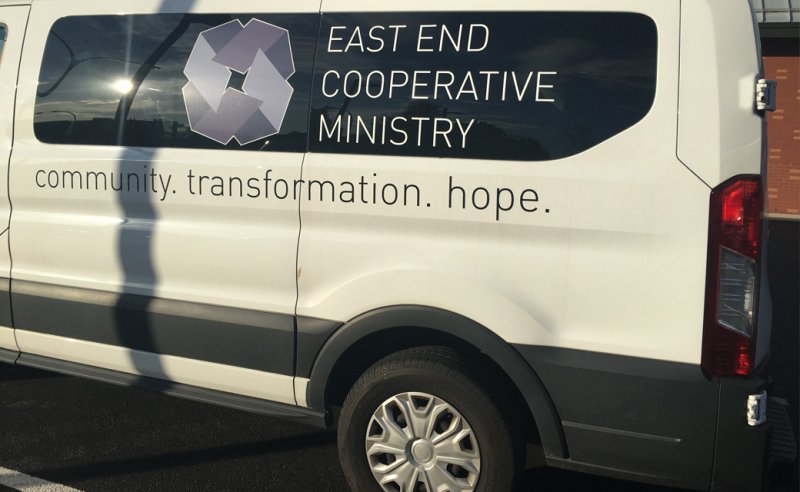 An important component of the core value Appreciation is giving back to the local communities in which Robroy Associates work and live.  Headquarter associates have rallied around the East End Cooperative Ministry (EECM), a non-profit organization serving underprivileged adults and children in the Pittsburgh area.
The team recently volunteered their time and cooking talents to serve a hot meal to approximately 40 individuals staying at the EECM shelter.  The meal consisted of fried chicken, penne pasta, green beans, coleslaw and an assortment of delicious chocolate and vanilla buttercream cupcakes for dessert.  Following dinner, the headquarters team entertained the EECM guests with several spirited games of bingo.  Many prizes were distributed throughout the evening including hats, gloves, socks, shampoo, lip balm, playing cards, water bottles and the ever-popular Pittsburgh Steeler t-shirts. Overall, the evening at EECM was extremely rewarding and heartfelt by the team. 
Chairman of the Board, Jeff McIlroy, commented "The evening was a major success and greatly appreciated by the EECM guests and staff.  I am proud that Robroy has gotten behind such a well-run and impactful organization that helps people in need within the Pittsburgh community."