Robroy Industries purchases commemorative blankets for AMBUCS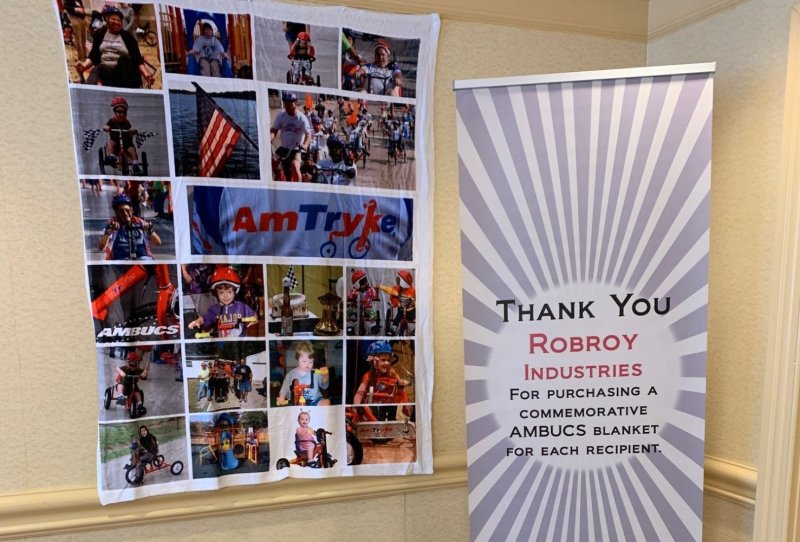 Robroy Industries recently donated $4,800 to AMBUCS; the donation went towards the purchase of 40 commemorative blankets, given to children, adults and veterans that received an Amtryke at the AMBUCS National Conference, held in Pittsburgh, PA on October 2nd– 5th.
Founded in 1922, AMBUCS is an organization dedicated to helping individuals with disabilities by empowering them to conquer challenges related to mobility and independence through a nationwide network of physical, occupational and speech therapists. AMBUCS also provides therapeutic tricycles, called Amtrykes, and scholarships for therapists. 
Amtryke provides the recipient with the classic advantages that comes with riding a bike: mobility, strength, exercise, coordination and interaction with family and friends, no matter the diagnosis of the rider. Amtrykes are available as foot trykes, hand trykes and hand and foot trykes. AMBUCS gives away more than 3,500 Amtrykes annually. For more information on Amtryke and AMBUCS, please visit, www.ambucs.org.