Military Veterans of Robroy Enclosures' Fly First Flag on New Flagpole at the Denny Craycraft Veterans Freedom Park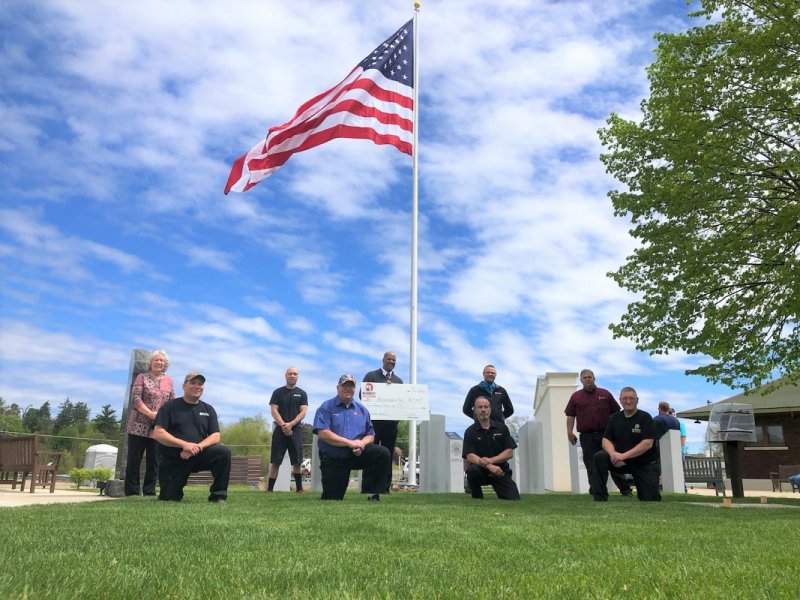 Front Row: John Moody - Marines, Lawrence Warner - Army, Patrick Kelly – Air Force, David Jeffers – Army





Back Row: Cindy Stowell, John Williams – Marines, Craig Mitchell, Lee Van Bronkhorst – National Guard, Jeffrey Hall - Army
On May 21st, veterans from Robroy Enclosures gathered at Belding Veteran's Park to fly the first flag on the new flagpole. The flagpole and new flag, sponsored by Robroy Enclosures, are some of a few new pieces and monuments planned for this year.
Belding Veteran's Park was unveiled in 2012 by Denny Craycraft. His daughter, Holly Noble, continues to manage and build the park. The park honors and remembers local heroes from all major US conflicts.
Holly thanked Robroy saying "Robroy has been an amazing supporter and we are so blessed that they donate every year."
One of Robroy Enclosure's core values is Appreciation. Craig Mitchell, President of Robroy Encloures, states "by giving back to our community, we strengthen where we live, work, and do business." Robroy Enclosures values relationships and those who work to make their communities a better place.