Robroy Enclosures Sponsors City Of Belding's "Red, White & Blue Porch Events."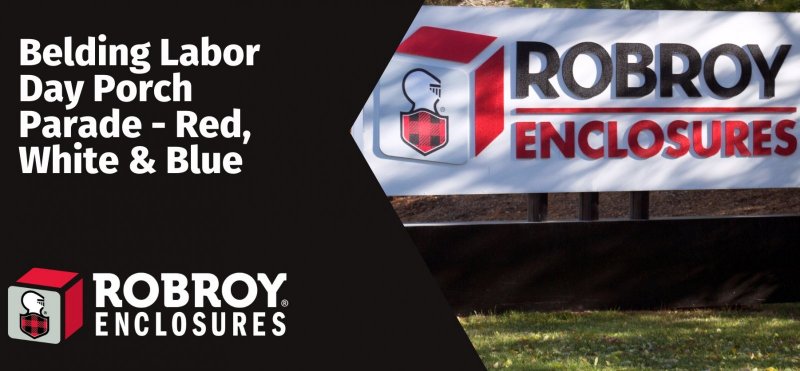 Robroy Enclosures®, is proud to have been the title sponsor of the City of Belding's "Red, White & Blue" events held over the Memorial Day weekend.
"We feel privileged to be a longtime part of the Belding community and underwriting the cost of "Red, White & Blue" activities is part of what we gladly do as a good neighbor," said Craig Mitchell, President of Robroy Enclosures®.
Because of the COVID-19 health crisis, the city of Belding, Michigan did not hold its traditional community parade. Other events, usually held during Memorial Day celebrations, were modified to keep the public safe. Many residents participated in the "red, white & blue" theme by decorating porches, yards, driveways, windows, and houses in those colors. Prizes were given in various categories. In place of a parade the city held a road rally featuring multiple stops around town. In total 28 teams participated.
Robroy Enclosures® has been an important part of Belding-area business for nearly 60 years and has a long and ongoing commitment to contributing support to many civic and charitable causes.