Raceway Divisions sponsors the Jack Strong Memorial Wine Festival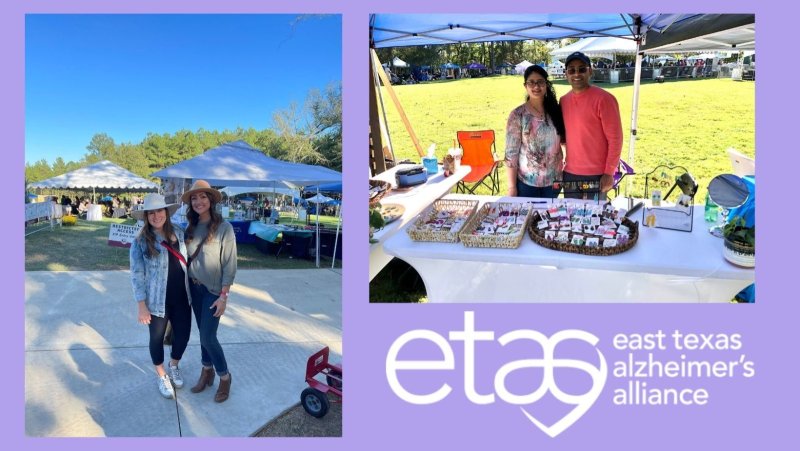 A few weeks ago, East Texas Alzheimer's Alliance hosted its annual Jack Strong Memorial Wine Festival and Robroy was proud to help sponsor this event. This event brings together local businesses, wineries, and vendors for a good time and a good cause. All proceeds from this event go to families in the area with a loved once suffering from Alzheimer's. Our Marketing Manager, Stephanie Ellis and Brand Coordinator, Alyssa Jones enjoyed the day supporting the ETAA and the beautiful event. One of our own, Accountant Snehal Patel and his wife, even hosted their own vendor booth at the festival.  
The East Texas Alzheimer's Alliance works to improve the lives of caregivers and patients in East Texas affected by Alzheimer's. They offer support groups, grant respite care funds, host workshops, and educate the public on the need to eliminate stigmas and so much more.
To find more information about the ETAA or an Alzheimer's group in your area, check out the links below.