Andrew Krug named Raceway Division Accountant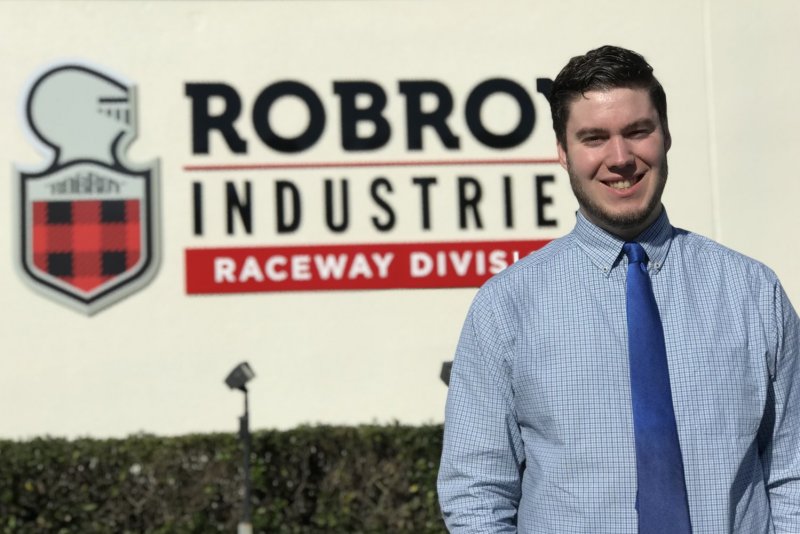 Robroy Industries Raceway Division recently announced the addition of Andrew Krug to the team in the role of Accountant.  Andrew previously worked as a manager at CPU in Longview where he oversaw Accounts Receivable. He currently attends The University of Texas at Tyler and will graduate this May with a BBA in Management and minor in Finance.
In his new role as Accountant for Robroy Industries Raceway Division, Andrew will be responsible for analyzing and preparing journal entries, general ledger and analyzing daily costing transactions. In addition, he will assist in the preparation of internal reports regarding cost and budget variances, actively participate in improvement of procedures and processes, review excess and obsolete inventory and assist with the monthly close and annual budget processes.
Robroy Industries Raceway Division Controller, Kristen Edge states "I couldn't be more excited to welcome Andrew to the Robroy team. Andrew's previous work history and current college experience will be instrumental in leading the accounting department and organization as a whole in the right direction."
About Robroy Industries Raceway Division: Robroy Industries is a manufacturer of electrical products and has been in one-family ownership for over 110 years.  The Raceway Division manufactures a complete line of PVC Coated Conduit, Fittings, and Accessories for use in corrosive environments.  Manufactured in the U.S.A., ISO 9001-certified, the PVC coated line complies with all standards mandated by UL6, NEMA RN-1, ANSI C80.1, UL 1203 and ETL PVC-001.  For more information, visit: www.robroy.com