East Texas Food Bank Receives Holiday Necessities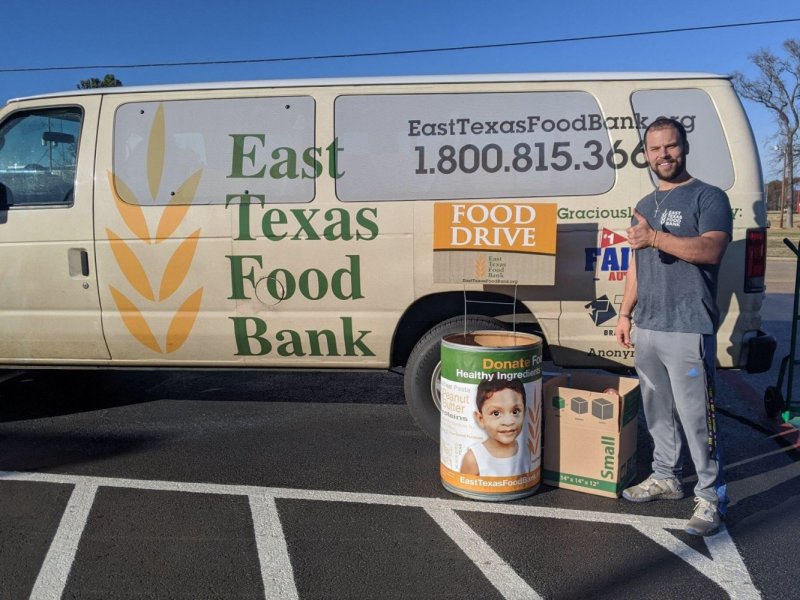 The Raceway Division recently held a donation drive to assist the East Texas Food Bank in collecting non-perishable, unexpired goods. They collected over 150lbs. of food during the November 11th – 22nd drive.
According to a Feeding America Meal Gap study, Texas ranks number one in children who are food insecure. Since October 1988, the East Texas Food Bank has provided food to over 200 partner agencies and food programs, in an effort to feed children, the working poor and seniors throughout 26 East Texas counties.
The East Texas Food Bank sources include a variety of food manufacturers, brokers, wholesalers, retailers and local farmers and gardeners. Donated food includes overproduced or discontinued items, frozen foods, dairy products, mislabeled goods, dented cans, day-old breads and odd sized produce. Individuals, businesses and community organizations support the East Texas Food Bank through various canned food drives throughout the year. 
For more information or to donate to the East Texas Food Bank, please visit https://www.easttexasfoodbank.org/.