Raceway Division sponsors colorful fundraiser for Gilmer Intermediate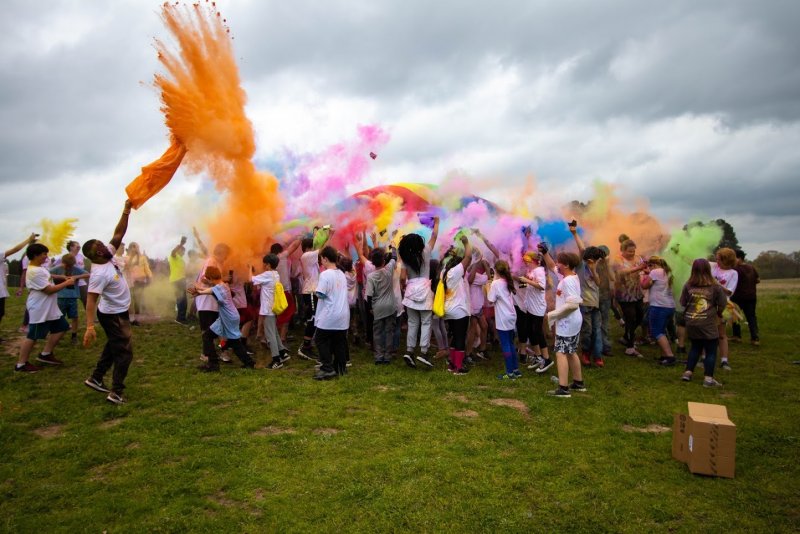 On Friday, March 29, 2019, Gilmer Intermediate hosted their second annual Color-A-Thon to raise funds and promote their Getting Out and Getting Active initiative.
Held at the Gilmer Intermediate campus, students walked the playground and encountered Color Blast Stations, where teachers were situated with bags of colored powder. When the students approached their station, the teachers would toss handfuls of the colored powder.
The event started at 1:00pm on the afternoon of the 29th and concluded at the end of the school day. Students that turned in donation sheets were allowed to participate in the event. Some of the money raised during the donation period was used to sponsor more students in the Color-A-Thon.  
The Raceway division donated $150 to the Color-A-Thon and received an 18" x 24" sign, touting the sponsorship. The signage will remain along the Gilmer Intermediate driveway for the remainder of the month.