Robroy Industries Raceway Division Donates to 16th Annual Crawfish Boil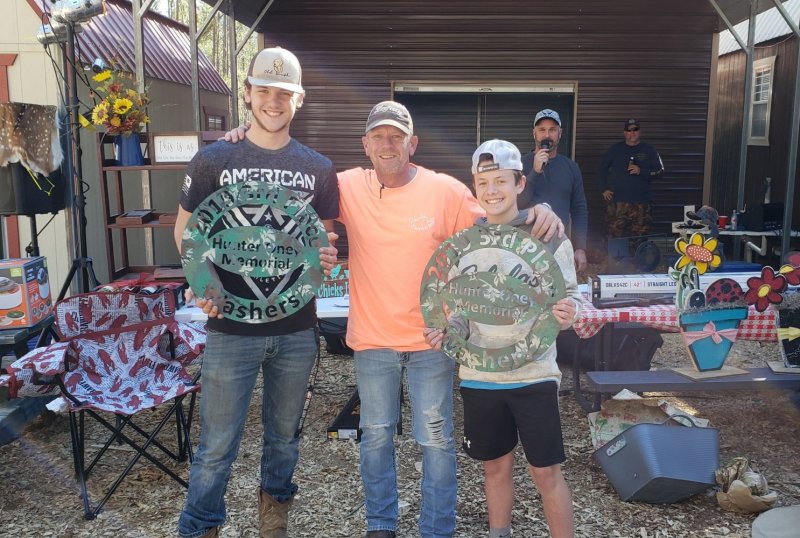 The Raceway Division recently donated $250 to help fund the 16th annual Hunter Oney Memorial Crawfish Boil. The crawfish boil, held on March 16, 2019, celebrates the life of Hunter Oney, who lost his life at 18 months of age.
This year's event dished out over 1,000 pounds of crawfish, hosted numerous teams in a Washers tournament, and provided college scholarships to two local high school students; students wishing to apply for the scholarship were required to write a 250-word essay on their love of the outdoors.
Rounding out the evening was live entertainment from Dagnabbit and an auction were the monies collected are used to fund next year's crawfish boil. Donated items included firearms and a custom Hunter Oney Memorial Crawfish Boil firepit.