Robroy Raceway Division Participates in the East Texas CASA 5K and Fun Run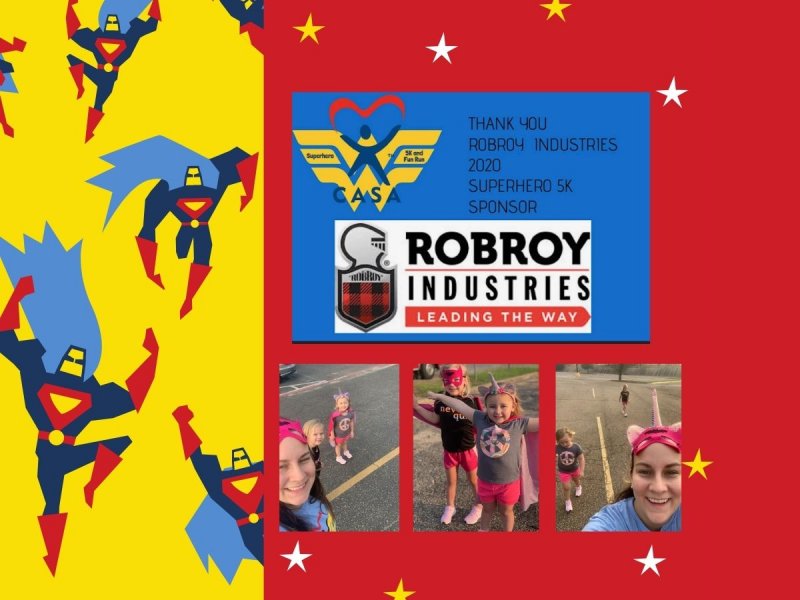 Once again, our Raceway division was proud to donate and participate in the East Texas CASA Superhero 5K and Fun Run on August 7, 2021. This annual event helps up to 400 children in Upshur, Rusk, and Gregg counties who are victims of abuse or neglect.
East Texas CASA is committed to helping children who have been removed from their parents/guardians by Child Protective Service. CASA provides training to volunteers who are willing to stand by a child's side to speak for their needs and safety.
We are happy to support the work CASA does in our communities and the commitment of their "Hero" volunteers. We were happy to join you this year for this amazing event!
For more information on East Texas CASA or how your can get involved in your community please visit: https://easttexascasa.org/ or https://nationalcasagal.org/