Robroy Industries Raceway Division names new Manufacturing Engineer, Zane Riddlesperger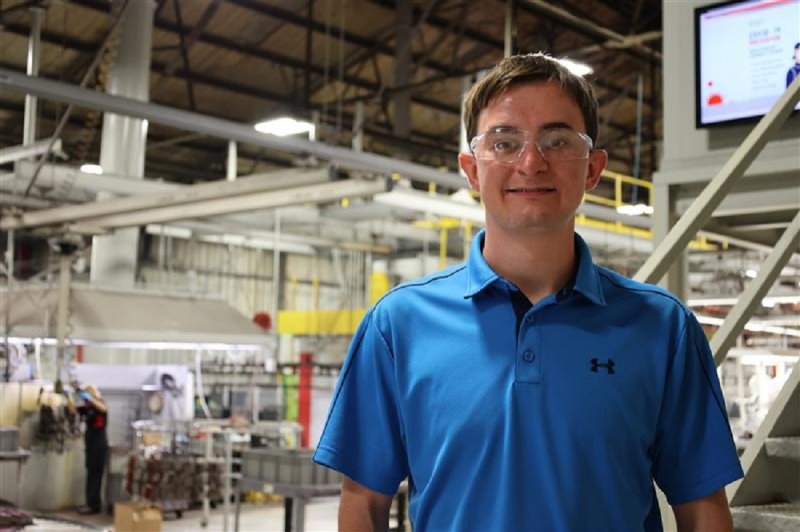 Robroy Industries Raceway Division pleased to announce the addition of Zane Riddlesperger as Manufacturing Engineer. Zane's recent experience includes a yearlong internship with Trane Technologies in Process Engineering. Zane also worked as a Project Engineer at LU-VE Group where he learned CNC programming, quality control, and implemented a Lock-Out Tag Out procedure for their assembly line. When asked what attracted him to the organization, Zane stated, "I am excited to further my career in engineering and Robroy is the perfect environment for me to grow professionally. I look forward to this new challenge. "  
In his role as Manufacturing Engineer, Zane will analyze, recommend, and implement process improvements by applying established operational standards.
Robroy Industries Plant Manager, Bryan Wood states "Zane's previous engineering experience along with his commitment to learning and improvement will be a valuable asset to our plant associates and our manufacturing process. I am excited to have him apart of our team. "
About Robroy Industries Raceway Division: Robroy Industries is a family-owned manufacturer of electrical products with a history of leadership in conduit and corrosion resistance for over 115 years. The Raceway Division manufactures a complete line of PVC Coated Conduit, Fittings, and Accessories for use in corrosive environments; Stainless Steel Conduit, Fittings and Accessories for corrosive environments with a need for hygienic design; and a Sanitary Support platform designed for use with electrical and mechanical infrastructure. Headquartered in the U.S.A., ISO 9001-certified, the PVC coated line complies with UL 6, NEMA RN-1, C80.1, IEC IP69, UL 1203 and ETL PVC-001 standards. The stainless steel line complies with industry electrical safety, environmental, and hygienic standards like UL, NSF, and IEC IP69. For more information, visit: www.robroy.com.