Robroy Industries Raceway Division names new Methods Analyst, Chad Morrison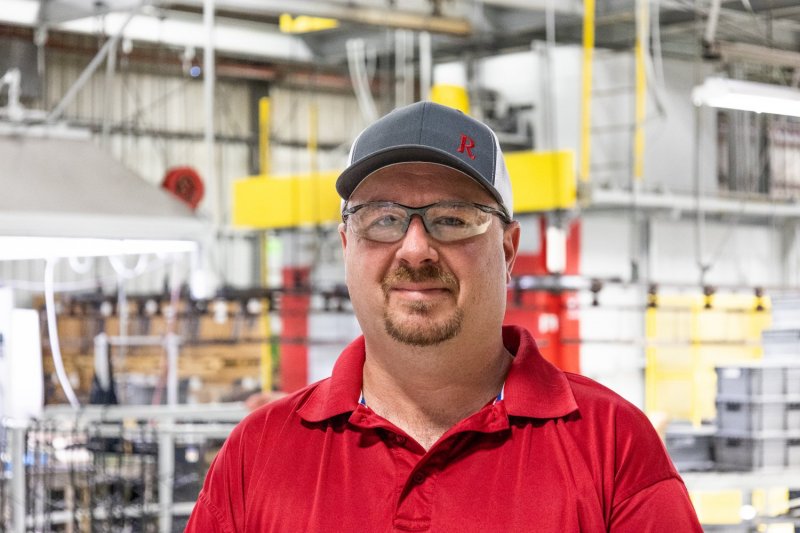 Robroy Industries Raceway Division recently announced the addition of Chad Morrison to the team as our Methods Analyst. Chad brings with him 25 years of experience in various machine shops and management. His previous roles include a machinist and CNC programmer at Amega Industries and Shop Manager at MidSouth Fabrication.
When asked what attracted him to the organization, Chad stated, "The advancement opportunities and stability that Robroy offers is unmatched. I am looking forward to being part of the team and building up machining operations to their full potential."
In his role as Methods Analyst, Chad will be responsible for analyzing, recommending, and implementing any improvements that may be needed to enhance our production process.
Robroy Industries Plant Manager, Bryan Wood states "We are excited to have Chad as a part of our operations team here at Robroy. The experience he is bringing with him to Robroy embodies one of our core fundamentals in Be Relentless about Improvement and we are excited to see the efficient and quality improvements he can make. "
About Robroy Industries Raceway Division: Robroy Industries is a family-owned manufacturer of electrical products with a history of leadership in conduit and corrosion resistance for over 115 years. The Raceway Division manufactures a complete line of PVC Coated Conduit, Fittings, and Accessories for use in corrosive environments; Stainless Steel Conduit, Fittings and Accessories for corrosive environments with a need for hygienic design; and a Sanitary Support platform designed for use with electrical and mechanical infrastructure. Headquartered in the U.S.A., ISO 9001-certified, the PVC coated line complies with UL 6, NEMA RN-1, C80.1, IEC IP69, UL 1203 and ETL PVC-001 standards. The stainless-steel line complies with industry electrical safety, environmental, and hygienic standards like UL, NSF, and IEC IP69. For more information, visit: www.robroy.com.