Ernst & Young Announces Robroy Industries® as an Entrepreneur Of The Year® 2022 East Central Award Finalist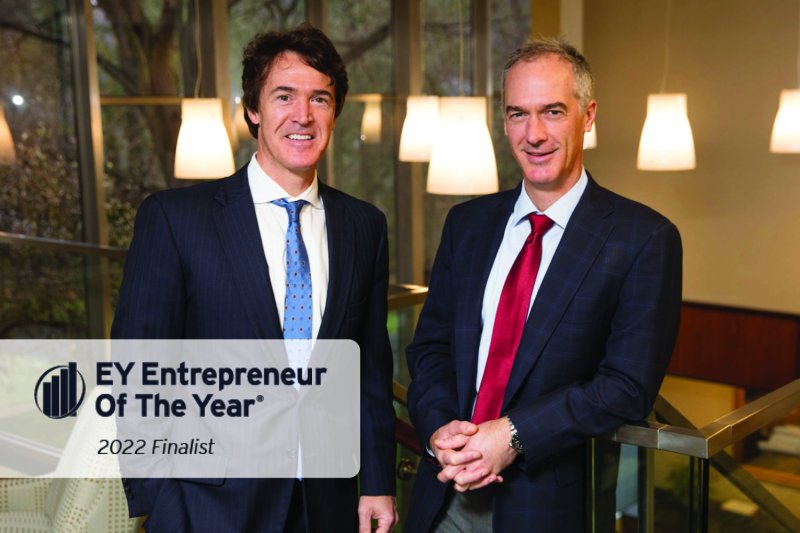 Ernst & Young LLP has announced that Robroy Industries® has been named an Entrepreneur Of The Year® 2022 East Central Award finalist. Entrepreneur Of The Year is one of the preeminent competitive business awards for entrepreneurs and leaders of high-growth companies who think big to succeed.
Robroy Industries was selected by a panel of independent judges according to the criteria of entrepreneurial spirit, purpose, growth and impact – among other core contributions and attributes.
Robroy Industries is a premium niche brand company with manufacturing/service locations in Pennsylvania, Texas, and Michigan, leading the way in the electrical products industry, and the managed computer technology solutions market. The company is in its 117th year under one family ownership --- a milestone reached by fewer than 4% of all businesses.
"We embrace an entrepreneurial willingness to adapt and change," says Rob McIlroy, CEO of Robroy Industries. "Our mantra is: 'Learn from the past, plan for the future and live for today.' In 2015 we began reinventing our company with multiple successful acquisitions, plus our largest CAP-EX re-investments in more than a decade. The result, by 2021, was record sales and profits for all Robroy business units."
Jeff McIlroy, Chairman of Robroy Industries, adds: "Robroy Industries is a 'young/old' company. Founded in 1905 we've experienced diverse business challenges: depression, recession, war, labor strikes, fires, floods, and COVID. Through it all, our entrepreneurial spirit has guided us to adapting for survival and success. We operate based on lessons learned over many years, in tandem with never-ending education about new, better ways of conducting business in constantly changing markets."
For more than 35 years, Ernst & Young has celebrated the unstoppable entrepreneurs who are building a more equitable, sustainable and prosperous world for all. The Entrepreneur Of The Year program has recognized more than 10,000 US executives since its inception in 1986. Entrepreneur Of The Year Award winners have exclusive, ongoing access to the experience, insight and wisdom of fellow alumni and other members of the entrepreneurial community in over 60 countries.
For additional information about Robroy Industries visit: www.robroy.com.